Hori - Stock Up for the Next Fight
The biggest fighting game releases are almost here - are you ready? With exciting new games, new DLC, and upcoming tournaments filling up the calendar on the road to E.V.O, Innex has the best Hori has to offer! Save up to 10% on select Hori products including fight pads, fight sticks, racing wheels, as well as the HOTAS Flight Stick. Click the product images to order today! Promo prices expire April 1, 2019!
Switch Pokken Tournament Pro Pad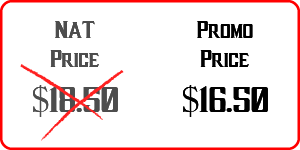 PS4 Real Arcade Pro Kai
Real Arcade Pro Soul Calibur VI Edition
PS4 Real Arcade Pro N Hayabusa
Xbox One Racing Wheel Overdrive
PS4 Racing Wheel Apex 4

Ace Combat 7 HOTAS Flight Stick
Products and prices listed are not available in Mexico. Pricing available for a limited time or while supplies last.
Contact your Innex Sales Representative or order online!