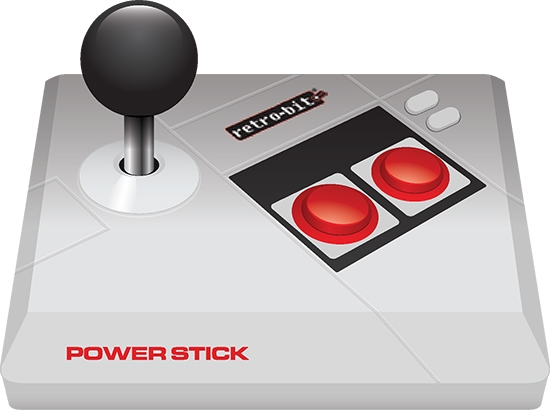 Replay your favorite NES® games with the new Power Stick controller from Retro-Bit®. Featuring a 6 ft. cable and an eight directional joystick, give any game that classic arcade feel with micro switches that allow for precision inputs.
Features
•Original NES® controller port (Compatible with select Retro-Bit® consoles)
•Custom joystick and action buttons featuring micro switches for enhanced gameplay
•6 ft. cable for an extended experience of comfort
What's in the Box
•1x Power Stick
•1x Instruction Manual
Contact Your Sales Rep to Pre-Order!