Pixel Frames bring iconic moments from your favorite video games out of the screen and into your living room! These officially licensed shadow boxes are snapshots that perfectly convey your love for retro gaming - bringing a "bit" of nostalgia to life! Available in 6"x6" and 9"x9" frames.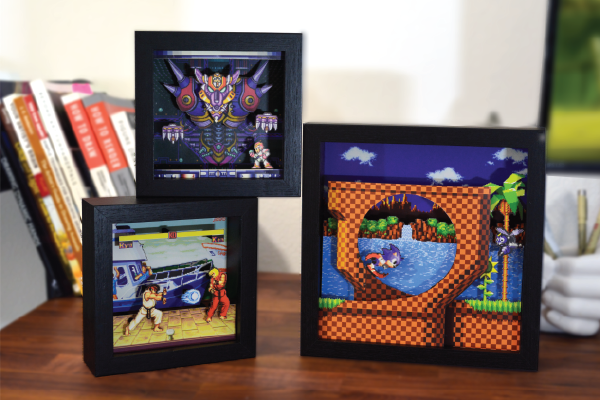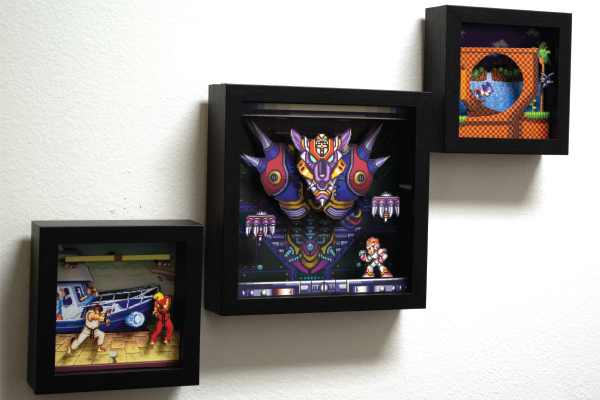 With the amazing response of everyone from retro gamers, collectors, and even non-gamers see Pixel Frames as they brighten up any space they're placed in. We begin with licensed Pixel Frames from SEGA® and Capcom® bringing their popular Sonic the Hedgehog®, Mega Man®, and Street Fighter® series. Coming this Fall 2019!
Coming this Fall 2019. Pre-Order via your Sales Representative.
Follow us @thepixelframes
Arriving this fall! More games and licenses to come!
Pixel Frames are products of Level Up Labs. Level Up Labs and Level Up Labs logo are trademarks of Kool Brands, LLC. Other mentioned trademarks, logos, and copyrights are either trademarks or registered trademarks, logos and copyrights of their respective owners.